Creative enthusiast, world traveler, and free spirit Martha Berry launched Berry jewelry in 1989. Her goal was, and still is, to create beautiful jewelry and accessories at an accessible price that instills a feeling of adventure and discovery.
Berry Jewelry has since grown from a loft on Bowery, to three locations worldwide: Manhattan's midtown, Brooklyn's Gowanus, and a warehouse and office in Qingdao, China. Berry remains to this day a major designer and supplier of women's jewelry and accessories.
​
At the end of 2018, K&M Accessories acquired Berry Jewelry running the day-to-day operations from its Providence, RI Headquarters and a new showroom location on 33rd Street in New York City.
​
We promise to always stay fun, fearlessly trendy, and deliver the perfect product you deserve. After all, we work in fashion, right?
We hope you will take the plunge with us and trust that you will be in the best of hands. We can't wait to share our expertise with you!
We don't just think outside the box – we design our own and do it better. That's the Berry Way!
​
XOXO,
The Berry
Family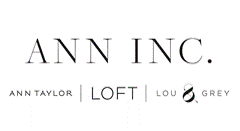 Berry is always growing and would love to hear from you! Please e-mail the appropriate below contact to obtain more information, request a lookbook, or submit a price request.
10 West 33rd Street New York, NY 10001